At least 2 people have died following 2 different explosions that occurred during the 117th Boston Marathon held earlier today.
The explosions occurred near the finish line, leading to a lot of gruesome injuries and panic.
Ed Davis, the Boston police commissioner, said that a third incident had occurred shortly after 3pm eastern time at the John F Kennedy Presidential Library and Museum on the outskirts of the city. "We are not certain these incidents are related, but we are treating them as though they are," he said.
Our prayers are with the victims of the events.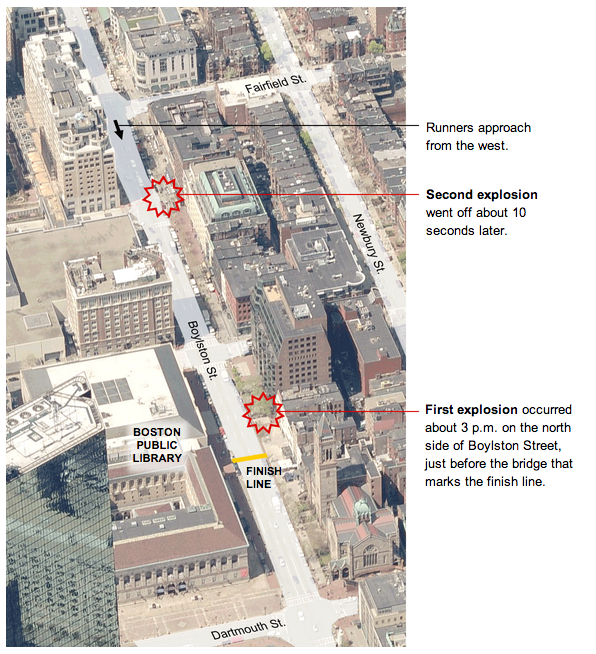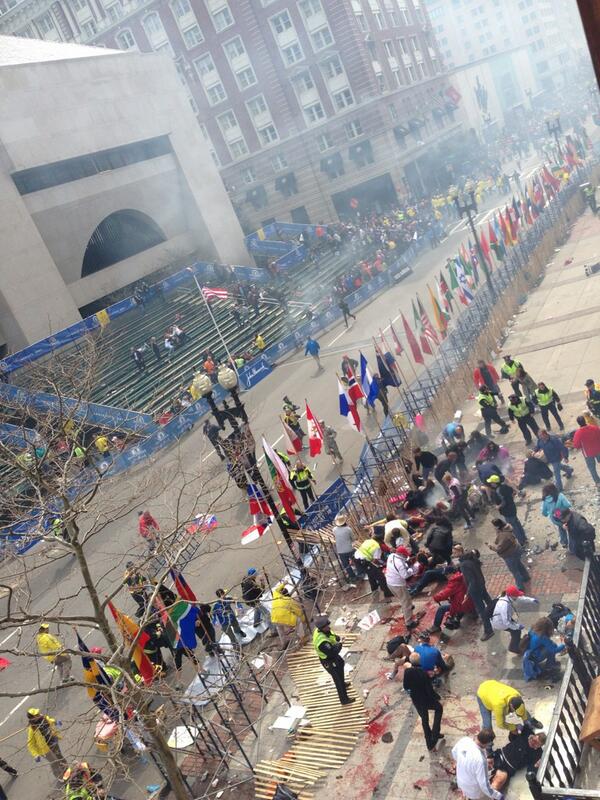 Photo/Video credit – Youtube, TIME, Twitter.