Due to the impact that cuts on national spending will have, the members of the US congress have agreed to take a pay cut.
"We've actually budgeted with a 10% cut in mind," Rep. Cheri Bustos, D-Illinois, told CNN last week.
Rep. Dennis Ross, R-Florida, reorganized his office in December.
"We had to let people go then because we were anticipating at least a 16% cut," he said.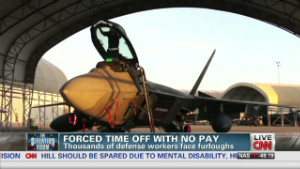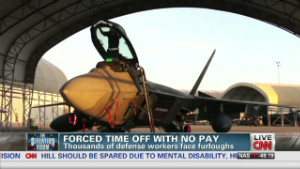 Forced time off with no pay
But members of Congress, the very people who voted to put the automatic spending cuts in place, won't see any change to their annual salary of $174,000.
Why?
Because Congress can only change its pay by passing a law to do so.
Before Congress left town for a week's recess, CNN took an informal survey and asked lawmakers if they were willing to take a pay cut if the so-called sequester was set in motion on March 1.
Most lawmakers in both parties said yes.
"Well, certainly. I mean we're all in this together. We're all suffering together," said Mark Meadows, R-North Carolina.
"Absolutely. Let's make sure that we're doing our part as well," said Rep. Lujan, D-New Mexico.
"Oh sure. Yeah, I mean, that's called leadership," responded Rep. Steve Southerland, R-Florida.
But cutting lawmaker pay isn't so easy. The 27th Amendment prohibits members of Congress from changing their compensation until after the next election.
Still, they can get creative by writing checks to charity or the U.S. Treasury.