The history of Nigerian entertainment would not be complete without mentioning one of the few Sitcoms that made people stick to their TV screens way back when men were boys and we were babies – Masquerade.
Unfortunately the show's creator has passed away.
Yes, the masquerade creator is no longer with us. Chief James Udensi Akwari Iroha (OON) passed away on February 28, 2012. He was the pioneer of the popular sitcom in Nigeria producing and taking on the iconic and extremely humorous role of Gringory in the TV show "the masquerade" on NTA. They had been some reports of him going through financial difficulties although we are not sure if this contributed to his sudden departure. He was aged 69.
Popular Yoruba actress Laide Bakare was involved in an auto accident. According to reports the accident occurred in Ifo police station, Ogun state while she was driving her newly acquired Range Rover, fortunately she escaped unhurt although recently she denied that she was involved in an accident. So who's lying, Journalists or Laide? Either ways I'm glad she is okay.
Who knew that one man's sh*t could be so expensive? We all know about Baba Suwe's drug ordeal with the NDLEA who required him to crap his ass out but that is not the main issue right now.
NDLEA are refusing to pay the compensation! Like seriously? The National Drug Law Enforcement Agency (NDLEA) has finally been ordered by an Ikeja High Court on Friday March 2, 2012 to deposit the N25 million judgement sum awarded in favour of popular comic actor – Babatunde Omidina popularly known as Baba Suwe with the court's Chief Registrar.
Shit pays Mhenn and if you all know you can't stand the hit, then don't ask for the shit!
Wiz Khalifa put a ring on it! I am a sucker for happy endings so when I was pretty excited when this news broke. Khalifa posted a picture of the engagement ring on Twitter via social network Instragram a few minutes ago with the comment 'She said yes!!!'. Rose immediately followed up with her comment, 'He has made me the Happiest Woman in the World!!!!' @DaRealAmberRose tweeted. Amber Rose had gotten a lot of flak from the media because a lot of people felt she dated down after breaking up with Kanye West but right now I guess the song on her lips Chris' "look at me now".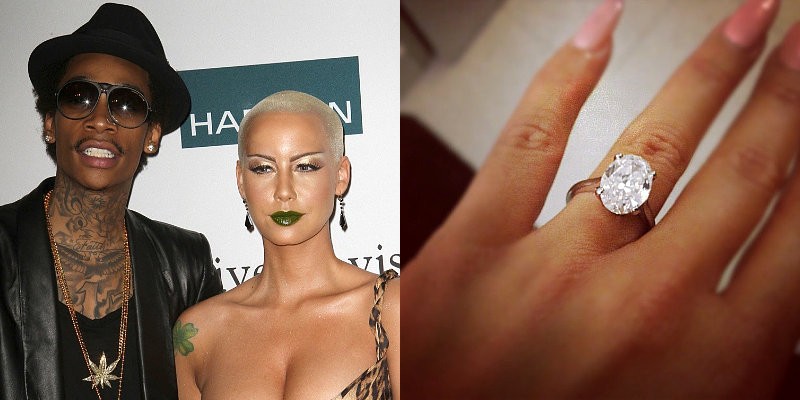 P Square's "Chop my Money" video which features Senegalese-American star Akon and label mate May D has become the most viewed Nigerian video (Music and Movie) within a week on YouTube. You surprised?
Well I'm not because P-Square have always churned out great videos in the past, but to get 556,736 views and counting in one week is madt!!! So all last carriers, now you know. You can watch the video here
Flavour is getting bigger. After being in the news for his engagement and twitter hack story he added another headline to his news. Flavour N'abania has signed a 'craft management and distribution deal' with popular South African record label – Soul Candi.
The announcement was made on the label's Facebook page. We wish him the best and do hope this doesn't end in a bad bit (BADBEAT! Mhenn I've got punchlines, Vector watch out).
And finally it seems the Kardashian ill-luck has now caught up with Lamar Odom. Lamar Odom had earlier been reportedly dropped from the Dallas Mavericks roster and sent down to the NBA Developmental League, in the midst of his worst season as an NBA player averaging barely 35 percent shooting, 7.7 points and 4.5 rebounds per game averages.
Luckily Odom was called up to return to the court Saturday night after a 10-day absence, bypassing a planned stint in the D-League because his team needed him against the Utah Jazz.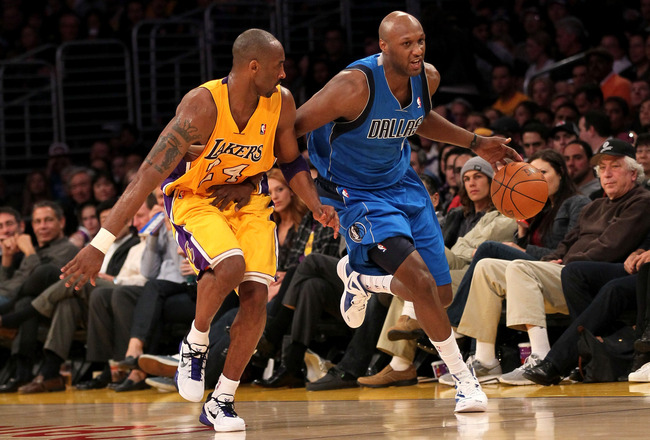 Soft-spoken and typically introspective, Lamar Odom did not disclose the personal issue that took him away from the Dallas Mavericks for 10 days and pushed his team's patience with him to the brink, but he did open up about finding resolution and his commitment to the organization.
In his highly scrutinized return to the team Saturday night, playing in his first game since Feb. 20, Odom apologized to his teammates moments before the opening tip and asked for their patience and support. He said he never asked for nor did he want a buyout as had been rumored, saying that he is "lucky" and "blessed" to be with the Mavs organization, and he praised owner Mark Cuban for standing by him.
My question is, are these personal issues connected to his now celebrity status which seems to be getting to him or just a minor setback? Time will tell.
That's all folks, people! HBD to my bro Kenneth, quick recovery to Andrew and more grease to the baddest barber rapper Musfasazino Cliff.
Stay cool and live life on…ehen before I forget! Please hackers leave our celebs alone, if you want to hack someone's account try someone your own size like me( abeg oh ! Na joke I dey oh). Be yourself, live your life and cruise on the 360 highway with no BS.